Elementary & Secondary Track - Workshops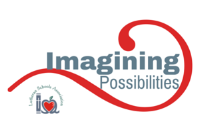 Registration has now ended. See you on November 4!
ES1K - Beyond Boundaries: A Collaborative Learning Experience
We are facilitators in a collaborative learning experience that is in its third year at LuHi. We would like to share our experiences in originating, developing and implementing a school wide experience which replaces mid-terms and provides a learning opportunity for both students and faculty. The goal of the workshop is to provide some insights into the process of creating a collaborative learning experience of this size and to facilitate the design and development of an experience appropriate for individual institutions.
Facilitators: Jennifer Grene, Harold Kennedy, & Adam Schoepflin
Audience: Everyone
Format: Discussion-based, Interactive, Hands-On, Tangible Take-Away
CTLE for those maintaining NYS Professional Certification