Elementary & Secondary Track - Workshops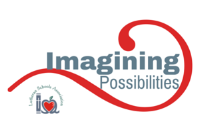 Registration has now ended. See you on November 4!
ES1L - Using the NY Learning Standards to Design Experiential Lessons on the Reformation
In this interactive workshop, teachers will participate in interactive lessons for students in Grades 6-12 regarding historical debates, evaluating the decisions of Emperor Charles V, eyewitness accounts, Luther's personal mail, and the impact of participatory worship on culture. The 500th anniversary of the Reformation provides a unique opportunity for student research projects and lessons with current events and how people over time have viewed Martin Luther and the reformers. Print and digital resources will be provided.
Facilitator: Hank Bitten
Audience: Teachers, grades 6-12, Religion teachers, Social Studies teachers, pastors
Format: Discussion-based, Interactive
CTLE for those maintaining NYS Professional Certification