Elementary & Secondary Track - Workshops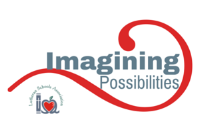 Registration has now ended. See you on November 4!
ES1M - Leading Change: A Panel Discussion with Two School Leaders
As a leader, are you looking to implement change in some way at your school? If you've ever made that attempt before, you know that change can be very difficult. This panel discussion, moderated by CUEM Executive Director Marlene Lund, will give you the chance to hear from school leaders Mary Leake and Gayle Renken, who have both been engaged in change leadership at Lutheran schools in the past several years. Hear about their successes, challenges, and what they'd do differently. Come ready to ask questions, and leave with ideas for starting your change initiative.
Facilitators:Marlene Lund, Mary Leake and Gayle Renken
Audience: Administrators, Board Members, Pastors
Format: Discussion-based, Interactive
CTLE for those maintaining NYS Professional Certification