Elementary & Secondary Track - Workshops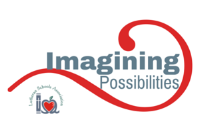 Registration has now ended. See you on November 4!
ES1N - Breaking the Bell - Interdisciplinary Teaching
Fortunately (or unfortunately), life is not cleanly divided into topic specific increments of time. Join the discussion about interdisciplinary and vertical teaching. Help your students make connections between disciplines and create relevant meaningful lessons that employ higher level thinking skills. Bring a colleague and plan a lesson that you can implement on Monday. Although Laura and Amber will facilitate the seminar, participants are encouraged to share prior experiences, celebrate successes, and pose questions to their peers. Group members will have access to an online platform showcasing our collective ideas from the day.
Facilitators:Laura Callahan and Amber Browning
Audience: Teachers, grades 6-12
Format: Lecture (Sit and Get)