Elementary & Secondary Track - Workshops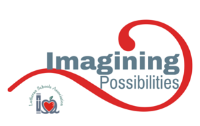 Registration has now ended. See you on November 4!
ES1O - Teachers as Masks of God
Jesus reminds us "But whoever wishes to become great among you must be your servant." As Gene Edward Vieth relates in his book, God at Work, vocation is not so much a matter of what we do, rather it is a matter of what God does through us. Moreover, Martin Luther indicated "God does not need our good works but the world does." All of this forms a framework for the presentation, "Teachers as Masks of God." An emphasis will be on looking beyond external appearances and servanthood as indicated in I Samuel 16:7 - "But the LORD said to Samuel, 'Do not look on his appearance or on the height of his stature, because I have rejected him. For the LORD sees not as man sees: man looks on the outward appearance, but the LORD looks on the heart."
Facilitator: LuJuana R. Butts
Audience: Grades 3-12 Teachers
Format: Discussion-based, Interactive