Elementary & Secondary Track - Workshops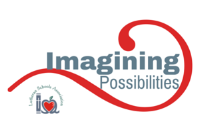 Registration has now ended. See you on November 4!
ES1P - Empowering Students to Make "Tough Calls"
It's not a matter of if your student will face a difficult decision or a major crossroads, but how they'll face the tough call that's sure to come their way. Your task, as one of the major influencers in your student's life is to equip them confront and conquer "tough calls" as they come, and to fill them with a sense of Godly peace and perspective along the way. Join author, speaker, and Pastor Matt Popovits as he discusses how best to equip and empower young people for bold, joyful, and gospel-centered decision making.
Facilitator: Pastor Matt Popovits
Audience: All teachers, guidance counselors, pastors, administrators
Format: Lecture, Discussion-based