Elementary & Secondary Track - Workshops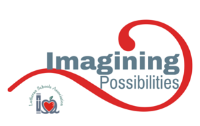 Registration has now ended. See you on November 4!
ES2A - Project Based Learning Design Workshop (Part I)
Project Based Learning (PBL) is an education model where students individually or collaboratively pursue and share knowledge in deep and meaningful ways through their own research, study, and creations. Because this is a model that most classroom teachers did not experience as a student, many have a fear of this type of learning or have some reservations about its use. In this two-part session we will explore the key elements of PBL and provide significant workshop time to create PBL learning experiences for your students, receiving significant feedback along the way. Please sign up for Part 2 (ES3A).
Facilitator: David Black
Audience: Teachers, grades 3-12, Administrators, Board Members
Format: Lecture (Sit and Get), Discussion-based, Interactive, Hands-On, Tangible Take-Away
CTLE for those maintaining NYS Professional Certification