Elementary & Secondary Track - Workshops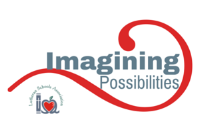 Registration has now ended. See you on November 4!
ES2B - Technology Toolkit: Fun, Engaging, (mostly) Free Tech Tools
In this session, participants will learn about some of the newest, most engaging tech tools available. We will discuss HOW and WHY these tools can be used in the classroom.
Facilitator: Kara Martone
Audience: Teachers, grades 3-12, and Administrators
Format: Lecture (Sit and Get), Discussion-based, Interactive
CTLE for those maintaining NYS Professional Certification