Elementary & Secondary Track - Workshops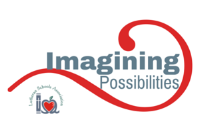 Registration has now ended. See you on November 4!
ES2C - Spelling - What to do? Why to do it?
Spelling is an area of the ELA curriculum that requires thoughtful planning. Kids come to our classrooms with a variety of foundations, but spelling often isn't one of them. The workshop will take a critical look at spelling instruction and give teachers the opportunity to leave with a new perspective and new approaches to teaching this very important life skill of knowing how to spell.
Facillitator: Carol Geddis
Audience: Teachers, grades K-5
Format: Interactive, Tangible Take-Away
CTLE for those maintaining NYS Professional Certification