Elementary & Secondary Track - Workshops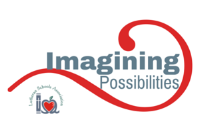 Registration has now ended. See you on November 4!
ES2D - Sustaining Small Steps
This workshop will describe a pilot project that uses either monthly Circuit meetings or regular Church/School staff meetings as a way to provide gentle, ongoing support for improved church worker health. It will describe the year-long project that includes: a beginning workshop/in-service that gives practical resources on what makes the biggest difference in health; how the brain forms habits (think ruts) and how to change old habits and form new ones; and what the ongoing support will be throughout the year to provide the best chance for success in each individual's health journey.
Facilitator: Mark Schoepp
Audience: Administrators, Administrative Assistants, Pastors, Board Members
Format: Lecture (Sit and Get), Discussion-based, Interactive