Elementary & Secondary Track - Workshops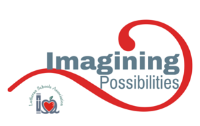 Registration has now ended. See you on November 4!
ES2E - Exploring Teacher and Student Interests with In-School "Extra" Curricular Activities
Motivating teachers and students to explore their passions while fitting in content, testing, and meetings often causes individuals to be worn thin. Between athletics, drama, musicals, clubs, organizations, student government, and not to mention homework, the "after-school" schedule of students and teachers is almost as busy as the school day! This workshop will discuss alternate methods of student and teacher engagement using a system known in the Waldorf Schools and adaptable to almost any schedule!
Facilitators: Jim Regan and Sara Cahill
Audience: All
Format: Lecture (Sit and Get), Discussion-based, Interactive
CTLE for those maintaining NYS Professional Certification