Elementary & Secondary Track - Workshops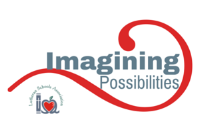 Registration has now ended. See you on November 4!
ES2F - Praying with Children
Children learn the language of their earthly family beginning in infancy. Praying with children teaches them the language of our heavenly Father. Participants will learn practical prayer methods and how technology may be used to enhance the practice of prayer. Engage with other participants to learn more about prayer and consider ways to pray with children "with boldness, freedom and confidence through faith in Christ" - Ephesians 3:12.
Facilitator: Tiffany Manor
Audience: Everyone
Format: Discussion-based, Interactive, Tangible Take-Away