Elementary & Secondary Track - Workshops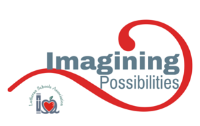 Registration has now ended. See you on November 4!
ES2G - Getting Started in Competition Robotics
In this workshop you will learn about the successes and failures you might experience during your time trying to establish your robotics teams. Focus will be given to financial considerations, multipurpose purchasing, establishing a school and classroom culture that supports your robotics team, and how to run classroom competitions in lieu of national competitions.
Facilitator: Harold Kennedy
Audience: Teachers, grades 3-12, Science teachers
Format: Lecture (Sit and Get), Discussion-based, Interactive, Hands-On
CTLE for those maintaining NYS Professional Certification