Elementary & Secondary Track - Workshops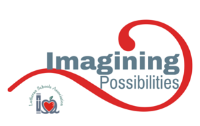 Registration has now ended. See you on November 4!
ES2H - Building the Unbreakable Bond
This workshop will provide strategies to help develop strong, lasting connections with students. It is designed to give tangible ways to nurture students, and grow their confidence without compromising teacher routines, academics, and class expectations. Building bonds can seem extra challenging with all of the responsibilities and rigors of the profession, but the connections you foster are the true key to your success as minister to young people. This is an interactive, discussion based workshop in which sharing thoughts and ideas is encouraged!
Facilitator: Melissa Essigman
Audience: Teachers, grades 5-9
Format: Discussion-based, Interactive, Tangible Take-Away
CTLE for those maintaining NYS Professional Certification