Elementary & Secondary Track - Workshops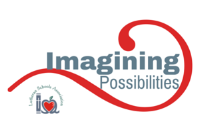 Registration has now ended. See you on November 4!
ES2I - Watching for Bias in the Classroom
Take a fresh look at the classroom setting to ensure that it promotes a Biblical vision and foundation of God's love for all. We will look at curriculum, personal bias, and classroom dynamics.
Facilitator: Karla McKenzie
Audience: Everyone
Format: Lecture (Sit and Get), Discussion-based, Interactive