Elementary & Secondary Track - Workshops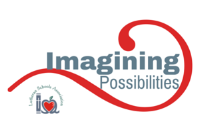 Registration has now ended. See you on November 4!
ES2J - Treating the Whole Child: Performing a Functional Analysis of Behavior (Part I)
This is the first session of a two part, in-depth workshop. In this session (Part I), participants will learn about and review a functional behavioral analysis (FBA) and its purpose. Using real situations, participants will answer the questions from the FBA. The second session will engage participants in the development of a behavior program/strategy to implement for the child in their program. Please be sure to register for Part II (ES3J) of this workshop.
Facilitator: Adam J. Holstein
Audience: Teachers, grades K-12
Format: Lecture (Sit and Get), Discussion-based, Interactive, Hands-On, Tangible Take-Away
CTLE for those maintaining NYS Professional Certification