Elementary & Secondary Track - Workshops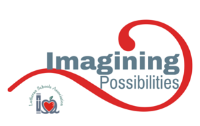 Registration has now ended. See you on November 4!
ES2M - Adventures in Self-Directed Learning
What do Abraham Lincoln, Benjamin Franklin, Thomas Edison, Nikola Tesla, and Leonardo da Vinci have in common? Yes, they were brilliant and they are household names today, but there is something more to them than their genius. There is something about them that can help us flourish, something that can help learners thrive in our increasingly connected world. They were deeply curious, they had a love of learning, and they had a sense of agency about them where they felt like they could control how they learned and what they learned. They were self-directed learners. It was that sense and capacity for self-direction that catapulted them into the history books. In this session, we will look at how we can nurture this same sort of self-direction in our students today.
Facilitator: Dr. Bernard Bull
Audience: Teachers, grades 6-12
Format: Lecture (Sit and Get), Discussion-based
CTLE for those maintaining NYS Professional Certification