Elementary & Secondary Track - Workshops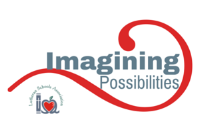 Registration has now ended. See you on November 4!
ES3B -Visual Literacy: Building Analysis Skills using Non-Text Sources
Primary sources such as photographs, cartoons, and posters can provide rich opportunity for students to sharpen their analysis, synthesis, and contextualization skills when employed effectively in lessons. Developing these skills can help prepare your students for interacting with the variety of visual media that engage their senses daily. Join us to explore methods for using these and other non-text sources to help build your students' visual literacy skills for use in the classroom and beyond.
Facilitator: Daniel Kielbasa
Audience: Teachers, grades 6-12, in English Language Arts/Reading, Social Studies, and Science
Format: Discussion-based, Interactive
CTLE for those maintaining NYS Professional Certification