Elementary & Secondary Track - Workshops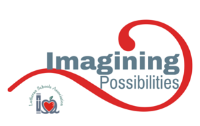 Registration has now ended. See you on November 4!
ES3C - Collaboration and Team Building
Critical thinking, problem solving, and teamwork are essential skills for our students' future. In this session, we will talk about game-based tools like Breakout EDU that will help foster these skills in the classroom.
Facilitator: Kara Martone
Audience: Teachers, grades 6-12, and Administrators
Format: Discussion-based, Hands-On
CTLE for those maintaining NYS Professional Certification