Elementary & Secondary Track - Workshops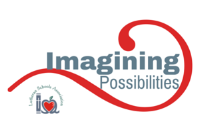 Registration has now ended. See you on November 4!
ES3D - Drawing Closer to God in an Age of Anxiety
Stress and worry can plague us and the world in which we live. It then creates distractions and barriers to our relationship with God. Join us in examining what separates us and learn how to foster a closer relationship with God. This session will also include a guided imagery experience.
Facilitator: Bettina Bove, LCSW -R
Audience: Administrators
Format: Lecture (Sit and Get), Interactive