Elementary & Secondary Track - Workshops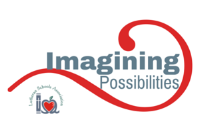 Registration has now ended. See you on November 4!
ES3I - The Large World of Microcontrollers and Microcomputers
Microcontrollers and microcomputers are small but the potential in education for them are widespread. This workshop will focus on the use and instruction of Arduino and Raspberry Pi and how you can integrate them into existing courses or develop new courses around them.
Facilitator: Harold Kennedy
Audience: Science teachers, grades 9-12
Format: Lecture (Sit and Get), Discussion-based, Interactive, Hands-On
CTLE for those maintaining NYS Professional Certification