Elementary & Secondary Track - Workshops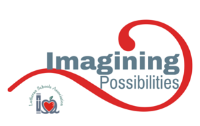 Registration has now ended. See you on November 4!
ES3J - Treating the Whole Child: Developing a Behavior Intervention Plan (Part II)
This is the 2nd session of a two part, in-depth workshop. In the first session (Part 2), participants will have learned about and reviewed a functional behavioral analysis (FBA) and its purpose. Using real situations, participants will have had guidance in answering the questions from the FBA. In this, the second session (Part 2), participants will develop a behavior program/strategy to implement for the child in their program. Please register for this session only if you have registered for Part 1 (ES2J).
Facilitator: Adam J. Holstein
Audience: Teachers, K-12
Format: Lecture (Sit and Get), Discussion-based, Interactive, Hands-On, Tangible Take-Away
CTLE for those maintaining NYS Professional Certification