Elementary & Secondary Track - Workshops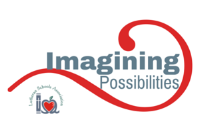 Registration has now ended. See you on November 4!
ES3N - Teaching Real Coding with CodeMonkey
CodeMonkey is an award-winning online game that teaches text-based coding in a real world programming language called CoffeeScript. Accompanied by full lesson plans and a teacher dashboard, it was designed for coding classes in middle and elementary schools by any teacher - no training or prior computer science knowledge required!
In this workshop Jonathan Schor, co-founder and CEO of CodeMonkey Studios, will present how CodeMonkey's free version can be used in classrooms as an introduction to text-based coding, and how its full curriculum can guide students through all the fundamentals of computer programming through an intuitive game based experience.
We will also touch on CodeMonkey's teacher dashboard and automatic assessment engine which provides learners with immediate feedback and personalized hints, and teachers with important data on their students' progress, performance and even grades!
Facilitator: Jonathan Schor
Audience: Teachers, grades 3-8
Format: Interactive, Hands-On
CTLE for those maintaining NYS Professional Certification