Elementary & Secondary Track - Workshops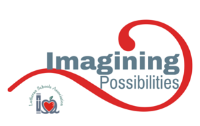 Registration has now ended. See you on November 4!
ES3O - Math Games in the Classroom and at Home
You can use more than just boring dittos to practice and memorize math facts! Computational fluency is the foundation on which to build all math concepts. In this 1 hour workshop, participants will learn and play several games that can be used in the classroom and sent home to make practice less torturous for all! Through discussions I am also hoping to collaborate and build a list of apps and websites we can all leave with to share with our students and their families. Participants will take home ideas and a few materials that can be implemented right away.
Facilitator: Michelle Bauman.
Audience: K-5 Math teachers
Format: Interactive, Hands-On, Tangible Take-away
CTLE for those maintaining NYS Professional Certification